Another new face joins us today on Simply Anal and our stud can't keep his hands off her! Lindsay Vood is a hot Russian brunette and our guy pulls down her bra to give her nipples a lick. He slips her out of it and they carry on stripping before Lindsay lays back and enjoys some oral pleasure. This hot couple switches places and Lindsay starts cock sucking, using her mouth to slide down on his shaft...
See full version
Outstanding quality
Get the highest possible quality - play our trailer and download 4K resolution example of what SimplyAnal.com offers!
Girl / Girl Trailer
Boy / Girl Trailer
Brunette babe Kaitlyn is another new face here at Simply Anal and this Russian hottie shows off her slim figure in a cropped top and dropped waist leggings. Our guy can't keep his hands off her and helps her strip naked to treat her to some oral pleasure. He licks her trimmed pussy and she quickly returns the favour by taking out his cock and sucking on it with plenty of enthusiasm! She lays on her back and gets her pussy fucked then Kaitlyn climbs on top of our guy and rides him in reverse cowgirl...
See full version
Most popular girls
Gorgeous brunette Katrina features in our latest Simply Anal scene and this hot girl is ready for some fun with our stud. He takes off her top and licks her nipples before helping her out of her denim hotpants. She is eager to get to his cock and once his shorts are off, this hottie starts sucking his cock and deep throats him while he plays with her pussy...
See full version
Desktop & mobile device friendly

Mary makes her debut here on SimplyAnal and this brunette Russian babe is already naked and ready for action. She's enjoying a nice shoulder massage from our guy in this sensual first ever hardcore scene and this hot couple start kissing passionately while kneeling on a mattress on the floor. Our stud lays Mary down and licks her pussy, then they swap places so that this innocent looking girl can suck on his cock! She takes things slowly and then climbs on top of him to ride him in the cowgirl position...
See full version
Membership gives you access to
5 exclusive websites
2,115 HD+4K videos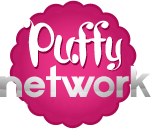 884 hot models
256,695 HQ pics

Redhead hottie Eva Berger is on the couch with our stud and using her womanly charms to get his attention. She rubs her feet on his legs and sits up to kiss him before lifting up her top so that he can lick and tease her perky nipples. Soon Eva is naked and our guy leans over to lick and finger her pussy...
See full version