Cute brunette Stefany makes a return to Simply Anal and this sweetheart lets us film her as her boyfriend makes his move on the couch. He kisses her and helps her out of her floral outfit then gets to work licking her pussy. Her fingers her tight ass while lapping over her labia, giving her plenty of pleasure then Stefany treats him to a blowjob to return the favour...
See full version
Outstanding quality
Get the highest possible quality - play our trailer and download 4K resolution example of what SimplyAnal.com offers!
Girl / Girl Trailer
Boy / Girl Trailer
Gorgeous babe Kate Rich is joined by our stud in his apartment and wastes no time in stripping to reveal her petite body. Our guy leans her back on the arm of the couch and licks her pussy, slipping a finger into her hole. Kate pulls out his cock and starts sucking him off, working him with her mouth while holding onto his shaft...
See full version
Most popular girls
Hot redhead Melissa Benz features in our latest Simply Anal scene where she gets double the fun as she relaxes on the bed with two of our studs. They can't keep their hands off her and work together to help strip her from her tiny denim hotpants and blouse. One of our studs licks her pussy and fingers her while the other gives her nipples some attention and then Melissa starts to suck cock while getting fucked from behind! She enjoys taking on two cocks and our studs waste no time in treating her to a seriously hard ass fucking! Melissa bends over in the doggystyle position as our guys swap ends and every single hole gets filled, two at a time! Her anal sex continues as one of our studs slides his cock into her pussy while the other ploughs her ass at the same time, giving Melissa the most pleasure as she is double penetrated...
See full version
Desktop & mobile device friendly

Brunette babe Lindsay Vood features in our newest Simply Anal scene and lets our stud start to undress her as they stand in front of the mirror. They start kissing and Lindsay lays down to enjoy some pussy licking. She gets fingered and licked and it isn't long before she squats down and takes out his rock hard cock to treat him to a blowjob! Lindsay lays back down and gets her pussy fucked while at the edge of the bed then she climbs on top of our stud to ride him in the cowgirl position...
See full version
Membership gives you access to
5 exclusive websites
2,520 HD+4K videos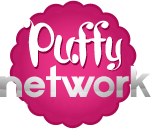 1,050 hot models
304,483 HQ pics

Raven haired Dolce Vita is sat on our stud kissing him passionately while he unbuttons her shirt. He licks and sucks on her nipples then pulls off her denim hotpants so that he could bury his head in her shaved pussy. He licks her and gives her immense pleasure before Dolce kneels down and returns the oral favour, sucking on his big cock...
See full version