Dark haired hottie Cassie Del brings back her guy for a bit of fun and as soon as they get back into their apartment, they start to kiss. He helps her take off her high heels and she performs a little striptease for him while he sits in a white leather chair. Cassie's body is to die for! Her slender figure and long legs are any red blooded males dream...
See full version
Outstanding quality
Get the highest possible quality - play our trailer and download 4K resolution example of what SimplyAnal.com offers!
Girl / Girl Trailer
Boy / Girl Trailer
Todays scene on Simply Anal features gorgeous brunette babe Victoria Daniels and her blonde slave, Lola Shine. Victoria is sat on the toilet seat while Lola kisses her legs and helps Victoria take off her tank top. Once Victoria is down on the bathroom rug, Lola pulls off Victoria's panties and starts to rim her and finger her tight ass while Victoria masturbates her pussy...
See full version
Most popular girls
Hot blonde Angel Piaf is taking a nap on her bed in sexy blue lingerie when her guy comes back and wants to treat her. He wakes her up by kissing on her neck and they enjoy a little drink before she unwraps a little pink vibrator which he wants Angel to enjoy. He helps her strip out of her lingerie and she bends over on the bed while he licks and rims her tight ass hole...
See full version
Desktop & mobile device friendly

Today on Simply Anal we have two stunning babes, Lucy Li and Jessica Lincoln who can't keep their hands off each other in the lounge. Jessica squeezes Lucy's ass through her pink hotpants before Lucy helps Jessica strip out of her bra so that she can lick her perky nipples. Lucy gets her bra off too and Jessica has plenty of fun playing with her big boobs, squeezing them together and both girls continue to kiss while pushing their breasts together...
See full version
Membership gives you access to
5 exclusive websites
1,782 HD+4K videos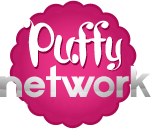 793 hot models
222,018 HQ pics

Raven haired Francys Belle is a bit of a nympho when it comes to men and in our latest scene on Simply Anal she is enjoying a drink with her new man. They both push their empty glasses into the middle of the table while Francys walks over to him and bends over with her minidress pulled up. She wants his cock and she wants it badly and they start to kiss as they stand up and he can't seem to keep his hands off her perfect ass which looks very inviting in a g-string! Francys gets down on her knees and sees his hard cock bursting through his trousers so gives him a helping hand to pull them down and release the beast! She starts sucking on his balls and gags on his cock as he face fucks her! Francys climbs onto the table and gets some help in pulling her panties down...
See full version