Anal Pleasure
4K
HD
SD
Today on Simply Anal, gorgeous girlfriends Charlie Red and Amaris are relaxing on the couch and feeling in the mood for some fun. Amaris pulls down Charlie's tank top and squeezes her tits before these girls kiss and Charlie pulls off Amaris' top so that she can lick and tease her nipples.Both girls start stripping naked and Amaris lays down on the couch while Charlie plays with her pussy and rims her tight ass. She fingers her ass while licking her pussy and then lets Amaris taste her juices by sucking on her fingers. After pulling off Charlie's shorts, Amaris fingers her ass too and these anal babes move onto a little pink toy which they take turns to use on each other. They lick their toy and kiss then move onto something a little bigger. Sharing a black vibrator, these European hotties masturbate while ass fucking each other and orgasm to finish their lesbian anal play!
Stretching Those Asses
4K
HD
SD
Two gorgeous blonde room mates are ready for some fun in our latest scene for Simply Anal. Odree and Aliza can't wait to get their hands on each other and start to caress their hot bodies through their tank tops. As they kiss, Aliza lifts up Odree's top and then moves down to her nipples as she sucks and licks them. Odree returns the favour and gets her hands all over Aliza's tiny tits before she rubs the crotch of her denim jeans and helps her strip down to her panties. It isn't long before Aliza shares her shaved pussy with Odree who gives her some pussy play while sitting on the chair. She lets Aliza lay back on the chair while licking her pussy and then strips naked too! While leaning against the door, Aliza licks her pussy then Odree gets more comfortable on the chair to really enjoy her oral pleasures. Aliza gives Odree's pussy a real workout with a red jelly dildo and then moves onto a butt plug which she slides into Odree's tight ass while she bends over in the doggystyle position on the floor. As she masturbates, Odree enjoys an anal orgasm before she gives Aliza the same treatment and these horny lesbian anal babes share sex toys to continue their ass fucking!
Double Happy Ending
4K
HD
SD
Brunette hottie Jenifer Jane is trying her hands at massage and offering her services to her gorgeous friend, Lady Dee. She rubs oil all over Lady Dee's back and can't help herself but to slide down the towel covering her ass to get a look at her peachy bum! Jenifer pours more oil over Lady Dee's ass crack and really massages it in and when she doesn't get any complaints from the Lady herself, Jenifer slides a finger into her inviting hole, ass fingering her! She goes and gets a butt plug from the other side of the room and teases Lady Dee's ass with it before inserting it as far as it will go inbetween her butt cheeks! She lets Lady Dee lick her own ass juices from this little sex toy before getting some help from her to get undressed. Lady Dee works on Jenifer's nipples while rubbing her crotch through her white leggings and these gorgeous babes get more intimate as Lady Dee fingers and toys Jenifer's ass too! They decide to move onto something a little bigger and share a black inflatable dildo which they use on each others asses before licking their massive toy clean. A vibrator seems to be their toy of choice for orgasming with and while Jenifer is filmed ass fucking Lady Dee fast, Lady Dee masturbates at the same time to get ultimate pleasure! Of course Jenifer gets the same treatment as these lesbian anal babes climax one after another!
Membership gives you access to
5 exclusive websites
1,770 HD+4K videos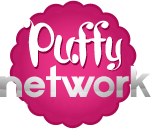 790 hot models
221,050 HQ pics