Lesbian Anal Positions
4K
HD
SD
Today on Simply Anal we feature the gorgeous tattooed babe Gabriela Gucci and blonde favourite Katy Rose who start to get turned on as they push their boobs together and lick each others nipples. Gabriela pulls down Katy's panties and kisses her ass before making her way to her perfect little ass hole and Gabriela licks it and slides a finger inside her too. This naughty little minx licks her finger and even gives Katy a taste too! Katy wants to return the favour and lays Gabriela down on the leather sofa before she starts to finger her tight ass too. Katy enjoys rimming Gabriela and these girls decide to kink things up a bit. Using a purple butt toy, Gabriela inserts it into Katy and fucks her hard before making Katy lick her anal toy clean. We get some super intense closeups of this ass play action! Next up it is Gabriela's turn and her ass is gaped wide apart before receiving the purple sex toy. Moving onto a golden vibrator, the girls take turns with it up their asses while masturbating with their fingers. There is one thing for sure in this anal toy play scene... These sexy and horny babes love to share!
Licky Lex & Claudia Macc
4K
HD
SD
Our gorgeous blondes Licky Lex and Claudia Macc feature in today's scene here on Simply Anal and Claudia is woken with gentle kissing and caressing from her horny friend. Licky Lex starts to rim her ass and lick down towards her pussy, with her tongue stud for extra stimulation. She soon starts to run her finger around the outside of her tight ass and finger it, twisting on each penetration. These horny blondes start to strip, and play with each others perky tits as they kiss passionately. Claudia is then treated to an inflatable sex toy which is inserted into her little ass and pumped, making it expand inside her hole! This then results in moving onto a bigger butt plug, and she frantically masturbates while her ass is filled. The girls switch over and now it's Licky's turn to get pleasured. After fingering her ass, Claudia sticks her fingers inside Licky's mouth and lets her suck her juices. She then rides a butt plug, until she lays back and rubs her pussy too giving herself an intense orgasm!
Ferrera
HD
SD
Sexy brunette Ferrera squirts water into her ass through a pipette and as we zoom in close, we see her squirting it back out again! This naughty babe is in the shower and is having plenty of fun as her tight ass contracts and fires streams of water down into the bath. Once she is out of the bath and fully dried, we continue the scene as she enjoys fingering fun and cock sucking with our guy. She looks amazing as she sucks dick, and looks right into the camera! Ferrera gets her pussy filled with cock and afterwards she enjoys using a red jelly dildo on her ass in preparation for anal sex which follows! As her ass is gently pounded, she fingers her pussy and gets herself off before our guy moves from her ass to her pussy and fills her with a messy creampie!
Membership gives you access to
5 exclusive websites
1,402 HD+4K videos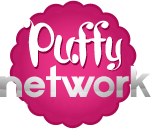 674 hot models
175,657 HQ pics