Anal Gape And Fill
4K
HD
SD
Nicolette and Gianna Ray appear in our latest scene for Simply Anal and we catch them in the midst of some sensual kissing in the bedroom. Gianna licks Nicolette's cleavage before pulling down her hot pink bra and teases her nipples then rubs and licks her pussy through her fishnet panties! Nicolette bends over and as her panties are pulled down, Gianna spreads her ass cheeks apart and rims her ass then both girls help each other get naked. Gianna bends over into the doggystyle position and her brunette girlfriend treats her to some ass rimming too before using a metal speculum to start anal stretching to the max while Gianna masturbates. The naughty blonde babe licks the speculum clean and uses it on Nicolette, slipping a finger inside her while she is gaped apart! These lesbian anal babes enjoy sharing a black inflatable dildo which gets pumped up while deep inside their asses, one at a time. Turning this session even more frantic, they take turns to toy each other with a slimmer, longer dildo and enjoy an anal orgasm while masturbating!
Anal Loving Secretaries
4K
HD
SD
Stunning secretaries Sasha Sparrow and Daisy Lee are taking a break from work to enjoy a game of chess when hot blonde Daisy gets bored and decides to take thing in a different direction. She pulls Sasha over by her necktie and kisses her before they move over to the edge of the table. Sasha starts to unbutton Daisy's blouse and licks her nipples then these gorgeous babes help each other to get undressed even further. When Sasha is naked, Daisy kneels and licks her trimmed pussy. Sasha lays on the table while Daisy rims her tight ass and playfully uses one of the chess pieces to toy her ass with! Sasha masturbates and Daisy takes the piece out with her mouth, letting Sasha take it from ass to mouth and taste her own ass juices! Next Sasha does the same to Daisy, and once she has finished with the chess piece, moves onto something a lot biggerfor their anal sex - a glass butt plug! Daisy eagerly licks it clean before using it on Sasha and these sexy anal babes share a golden vibrator which they use to enjoy anal orgasms while they both masturbate, one by one.
Sharing Anal Toys
4K
HD
SD
Today on Simply Anal we have two stunning babes, Lucy Li and Jessica Lincoln who can't keep their hands off each other in the lounge. Jessica squeezes Lucy's ass through her pink hotpants before Lucy helps Jessica strip out of her bra so that she can lick her perky nipples. Lucy gets her bra off too and Jessica has plenty of fun playing with her big boobs, squeezing them together and both girls continue to kiss while pushing their breasts together. Jessica takes off Lucy's hotpants before she starts to rim and tease her juicy ass. She fingers her ass, giving Lucy a taste of her own juices then slides a beaded glass dildo inside her ass. These lesbian anal babes know exactly what they want and after Jessica finishes toying Lucy's ass, she gets her own turn and lays on the floor while Lucy works on her ass with the glass dildo too! They say best friends share everything and this is definitely the case with Jessica and Lucy! Both girls take turn sharing a red dildo before using some numchucks for ass fucking at the same time, while bent over on the rug with their asses touching!
Membership gives you access to
5 exclusive websites
1,745 HD+4K videos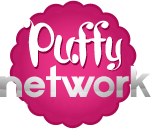 780 hot models
218,855 HQ pics