Thick Anal Fucking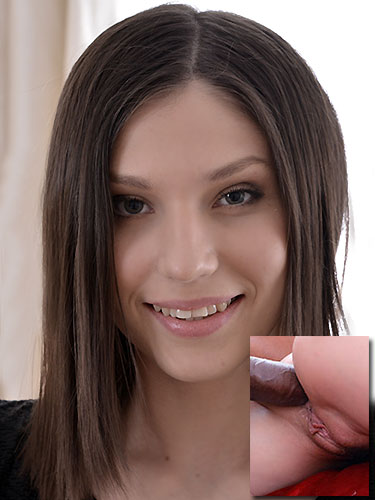 Nationality: RUSSIAN FEDERATION
Hair color:
Breast size: B
Weight: 48 kg / 105 lbs
Height: 157 cm / 5' 2"
Stunning brunette Hloe is a newcomer to Simply Anal, and although her name is a little unusual, her looks certainly aren't! Hloe's boyfriend is kissing her on the bed when he lifts up her top to play with her nipples. He undoes her skirt and slides his hand down to her pussy, pulling her panties to one side. As this horny interracial couple kneel, they continue kissing passionately and Hloe gets her nipples sucked, She pulls down his denims and takes out his huge cock, sucking his shaft eagerly and uses her hand to stroke him off while concentrating on teasing his tip. It isn't long before Hloe is bent over in the doggystyle position with her panties pulled down, getting her ass rimmed and fingered! As Hloe lays on her back deep throating his cock, she masturbates her trimmed pussy at the same time then bends back over. This time it's to get her ass fucked, with her tight hole taking her boyfriend's thick shaft with some anal stretching going on! She groans with pleasure and they switch positions to continue their anal fucking while Hloe gets her tits grabbed. Her ass is completely demolished when Hloe orgasms, then turns over onto her back to take cock from her ass to mouth, enjoying a cumshot over her tongue that she spits back out and blows bubbles with!