Interracial Anal Threesome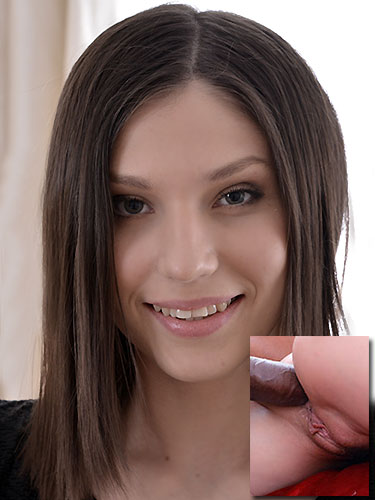 Nationality: RUSSIAN FEDERATION
Hair color:
Breast size: B
Weight: 48 kg / 105 lbs
Height: 157 cm / 5' 2"
We can't think of two hotter dark haired babes to put together than Hloe and Erika Black. Hloe is treating her girlfriend to a massage when she leans over and kisses her passionately. Hloe unbuttons her shirt and Erika sucks her nipples before this gorgeous lesbian pair get back to kissing each other. Hloe's boyfriend enters the room and kisses Hloe's ass before pulling down her panties to give her some rimming action. Stunning Hloe moves forward and sits on Erika's face, enjoying some pussy licking fun while her boyfriend licks and fingers her ass. She sure is getting pleasure from all angles! He moves down to Erika and licks her nipples, kissing both her and Hloe and can't quite believe his luck as Erika starts sucking his cock. Hloe joins in and these two babes work on his shaft and balls. He lays down on the bed and slaps his cock against their tongues, letting them continue their double blowjob then Hloe climbs onto his face, riding his tongue while Erika carries on sucking his rock hard dick. She climbs on top of him and rides his cock while Hloe licks her pussy and this lucky stud has a girl on each end. This steamy threesome continues as Hloe enjoys anal sex and Erika takes it from Hloe's ass to mouth! He switches between both girls and pulls out of Erika's pussy at the last minute to shoot his load on Hloe's tongue as she sucks him dry! This is one anal porno you won't want to miss!